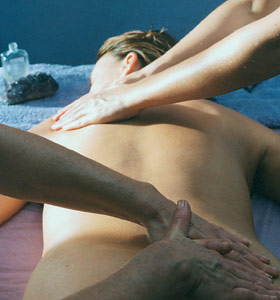 Relax, refresh and recuperate with our range of Ayurvedic treatments. At TOR Spa Retreat, you can enjoy the rejuvenating benefits of an Abhyanga Body Massage, a facial, a swim in our super heated oxygenated pool…
Our body treatments start at £30 for a Hand or Foot Massage, up to a full course of four-handed Abhyanga Body Massages. Other body treatments are Udwarthanam, Shirodhara & Swedham.
See the explanations and prices.
Our facial treatments, starting from £40, include Alepam  Fruit Facial, Ayura/Ayurim Facial, Sukha Facial, Santhosham Face Massage, Preena Facial, Refining Facial and Firming Facial.
See full details and prices.
As well as the many treatments described above, we also offer other spa treatments that include The Foot, Leg or Hand Revival – More than just a massage this is a facial for your hands and feet. Using products with ingredients such as cocoa butter, coconut oil and jojoba. This cleansing, exfoliating and softening treatment will result in smoother skin and nails.
Sparkling Eyes – A gentle treatment for the delicate eye area to smooth away fine lines, reduce puffiness and dark circles.
See full details of these treatments